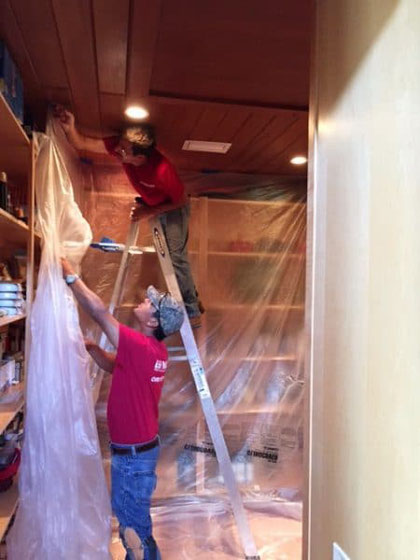 Brian Waller has been involved in the air quality and mold assessing/remediation industry for over 20 years.  During that time Brian and his team have completed thousands of mold and water leak damage inspections, testing, and remediation/cleanup work. 
Consult 1 was founded in 2011 to provide clients with quality inspection and consulting services for air quality/restoration projects. Brian is considered an expert in this field and is called upon by insurance companies, commercial clients, and residential clients to assess complex situations and provide solutions. 
Many times, when clients have a serious issue, which could be related to water damage, air quality concerns, mold, etc. – they do not know who to call or where to start. That is where Consult 1 comes in – we can assist you in finding solutions to your air quality and water damage issues.
Please take a look at our website and contact us at 863-688-8870 and we can go over your concerns and help you however we can with your issue. We are ready to assist you at Consult 1. 
Why we are different:
Why is Consult 1 LLC any different than other consulting services? And how does that help our clients? Here is just some of the ways we are different and how that difference helps our clients:
Experts in our field: our team includes a state certified Industrial Hygienist, one state certified General Contractor/state certified Mold Assessor/state certified home inspector, and one mold assessor.
Experience: Over the years our team has completed thousands of water/mold/air quality inspections and cleanup projects.
Building Consulting/general construction: we also have completed or consulted on thousands of general construction projects which mean we are very familiar with all of the components of your home or business and how the structure was built.
Additional Services: in addition to providing consulting, we can also provide remediation cleanup and general construction services if requested.
In-house crews: sometimes during our inspections we may determine we need certain work items completed in order to find where the source of a leak is – or we may find leaks that need immediate attention in order to prevent further damage. We have our own in-house field crews that can assist us in many aspects, including:
Select demolition
Water testing windows or doors 
Emergency tarp installations 
Water mitigation/dry out services
How do these differences help our clients? Instead of having to hire multiple experts that often confuse our clients and also increase your costs, we can assist you throughout the entire process and therefore provide you with a more complete and efficient experience.
Areas we service: Central Florida (Tampa, Lakeland, Orlando Areas). We will go to other areas in the state as well depending on the needs of our clients and our availability.